As told by your favorite Gem from Brooklyn #justagirlfrombklyn
Gemini Season is my favorite time of the year (5/21- 6/20). We get a lot of hate but that's because the other signs don't like to admit how much they a) love us so much and  b) how much they want to be us. It's all good because this time of the year does something magical for me. Ruled by mercury, the planet of information and technology, it's no wonder that around this time of the year I feel the most creative.
This Gemini season is special because of COVID-19 pandemic and social- distancing. Spending time at home gives me time to reflect and as I sat and watched the clock switch to 12:00 am on 5/21/2020 I felt a surge of good energy and reassurance that no matter the current situation we're all in this together. And now that it's Gemini season some of the things that would make me feel misunderstood, I find solidarity in knowing I'm not alone in my quirky-weirdness. I decided to write about some of the top things I love about Gemini's and being one. In no particular order here's a list of reasons why I love Gemini's.
1) Gemini's like to shake shit up! We do controversy for sport and one of our toxic traits is that we like to get even. Let's take a look at the greatest hip-hop beef of all time: Biggie vs Tupac. Of course a beef between two Gemini's would lead to a rivalry between the east and the west coast. Diddy and Biggie always claimed that the song "Who shot ya" was not about Tupac, while it may be true, I know Biggie had to have enjoyed the fact that Tupac, the biggest rapper out at that time, thought it was. Pac in true Gemini form was not having it, and responded back with song "Hit 'em up." Though the beef led to their tragic assassinations, it changed the scope of rap beef and violence in hip-hop.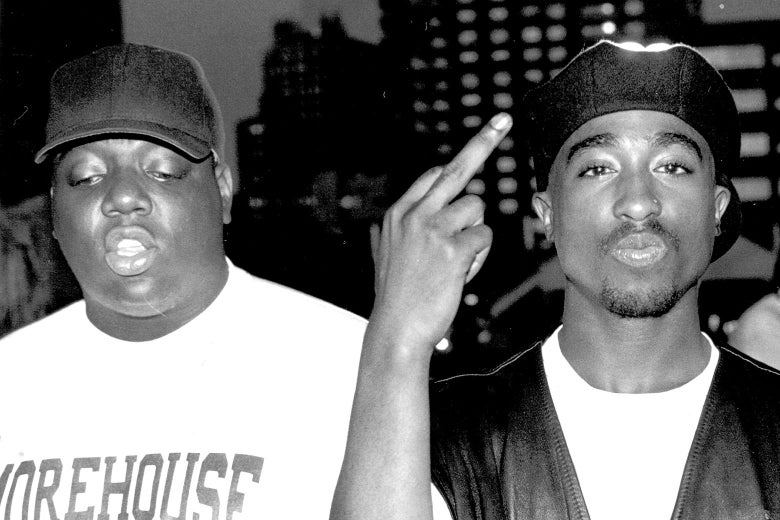 I sometimes wrestle with how controversial I can be, often ending up in online debates or arguments. I don't mean to come off argumentative but I do like banter, and if something isn't agreeable to me I'm almost always going to say something about it.
2) Gemini's are so fly. Some of my favorite Gemini's are entertainers and music artists. Such as Kanye West, Andre 3000 and Prince to name a few. Not only are they all musical geniuses, they are some of the most iconic visionary dressers in our generation. Gemini's crave attention and admiration. We have the need to be the best dressed every time we step out.
I love taking fashion risks. People often ask me why I never sought a career in fashion and I'd simply respond "I wouldn't want it to become work- I love it too much and while it's natural for me it's also very fun for me." Getting dressed in the morning is my favorite part of my day. And I love when someone compliments me on my outfit, in which I'd meet with a twirl or a pose to say thank you.
3) Gemini's play all day While we have a crazy work ethic- usually juggling multiple jobs at once,  it has to be something that brings us joy. Gemini's love passion projects, but working without play for a gem is torture. As productive as I am, I pride myself with the amount of time I give myself to have fun. I live my life to the fullest and never been the type of person to be tied down by work. Gemini's are also super silly and we never take ourselves too seriously. 
4) Gemini's are not two-faced, in fact we're multi faceted. While yes, we are the twin sign, that doesn't necessarily mean we're fake or inauthentic. One of my favorite things about being a gemini is my versatility. You can catch me in Trinidad for Carnival turning all the way up, but I also love sitting quietly at the beach or in a park. I must admit we are easily tempered, but that's just because we are extremely passionate. I typically have two moods, either I'm really happy or I'm really sad/mad. These days I'm exploring what it means to be in the middle because what I have learned that moods are temporary. And a part of Gemini's versatility is moving on and not being stuck by a particular emotion. 
5) Gemini's have a way with words, yup, it's true we love to talk, write,and  tweet. Words are our strength and like my mom would say about me in teacher-parent conferences "she'll talk to a lamppost if you let her." Lauryn Hill is also a Gemini and even though she's a singer she's often regarded as one of the best lyrical MC's in hip-hop. I had an ex boyfriend tell me once, that I talked in punchlines and metaphors. I do admit, that I often go off into the deep end and every time I finish ranting about whatever philosophical inquiry I thought of, my sister always comments, "Okay, Kanye." 
I've kept a diary for as long as I can remember and  in Junior High School, I majored in creative writing. Even though I wanted to be in the drama magnet with all of my friends, I appreciated the fact that I got the chance to read and write poetry. At home, we had a word processor software and before social media, I'd spend a lot of time creating digital collages with word art and the images found on microsoft.  I've always loved how writing has given me freedom to fully express myself. 
6) "Gemini's are geniuses"  Kanye West tweeted this once and when I saw it, I thought, "exactly." It's not that I think I'm smarter than everyone (sometimes), it's just that most Gemini's are creative thinkers and are very intellectual. Kanye West elaborated in an interview with Steve McQueen he talked a lot of things Gemini, and stated: "I'd be biased to think that the community of Geminis is the most consistently in tune with what their spirit is telling them to do or why they have breath in their lungs," said Yeezy. "But I do think that creative Geminis—Tupac, Biggie, Prince, Miles Davis, all being Geminis – have, throughout history, been really in tune with those things." 
Although we tend to speak without thinking. We're understanding and reflective. High functioning Gems know when to admit when they're wrong and misspoke. To be honest, we probably don't even remember what we were saying anyway, so if you say I said something wrong, I'm cool with that. I've already moved on to the next topic in my head.  
7) We love deeply and forever. Gemini's are natural flirts, but that's because we are super friendly and we love attention. But contrary to some belief, gemini's are extremely loyal and loving. I have 20 plus year friendships and that's because I love and value the people in my life. My only tattoo reads "love without a limit" and I got it because love is endless and forever.
8) Gemini's are  motivational speakers. We love being our friends biggest cheerleaders. If you ever have a crazy idea, run it pass a Gemini because we're going to always tell you to do it! I love being an educator because of how fulfilled it makes me to inspire and encourage students. 
9) Warm weather and Memorial Day Weekend I was born on memorial day in 1989. My mom loves sharing the story of how she was at my family's cook-out, waiting for shrimp-kebabs when her water broke. She didn't rush leave, she simply grabbed a towel, put in between her legs, as the kebabs finished cooking on the grill. I imagine my mom being rolled into the delivery room with her shrimp kebabs in hand. 
I also think about who was all there waiting for my delivery. My grandmother cursing at my mother for not going to the emergency room right away, my aunts laughing, and my cousins running around the playground. Memorial day weekend not only represents my birthday but also the time of the year when the weather finally breaks. It's like a preview of the summer and as a kid it seemed like my birthday was at the forefront of that.  My birthday twins include John F. Kennedy, Carmelo Anthony, and like 5 other people I went to school with. 
 10) Gemini Season sets the vibe for the whole summer. My birthday is May 29th and I always feel a surge of positive energy and my most productive. Past Gemini seasons have been been super good to me. I'm looking forward to it this year even if it means being in doors. Plus I know how to have fun in any situation. Happy Gemini Season, I wouldn't want to belong to any other zodiac.
P.S. I bet your favorite person's favorite person is a Gemini. Here's some famous Gems I didn't mention: Ashley and Mary-Kate Olsen, Marilyn Monroe, Naomi Campbell, Patti La Belle, Heidi Klum, Angelina Jolie, Kendrik Lamarr, and of course Beyonce's Gemini Twins.